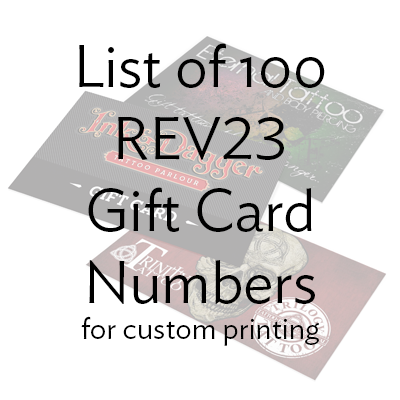 REV23 Gift Card Numbers (Lot of 100)
---
REV23 Desktop requires gift card numbers generated from a specific algorithm. While we recommend obtaining gift cards from our gift card partner, you can instead purchase unique, custom generated gift card numbers, in lots of 100. You can use these numbers for printing gift cards or certificates of your choosing. See the specifications info below for more information.
This item delivers you a list of unique gift card numbers only. No physical gift card or gift certificate is included with the purchase of this item.
This item is not required if purchasing gift cards from our gift card partner, as they already have access to these numbers.