As we prepare to release REV23 Desktop v18.1, we've released some new items in the store for you to show the world you're a proud user of REV23 software in your tattoo & piercing studio.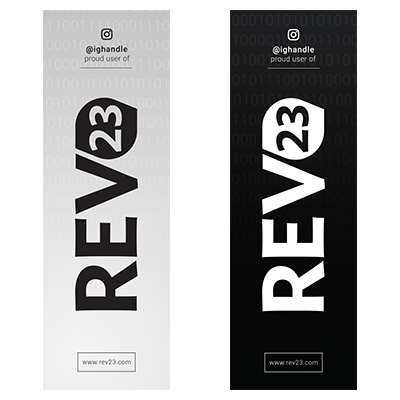 First, we have some custom printed REV23 banners. These are printed right in the PainfulPleasures warehouse on premium fabric. They measure at 12" W x 36" H, feature your Instagram handle at the top, and come in light or dark to match your existing setup. Order yours today!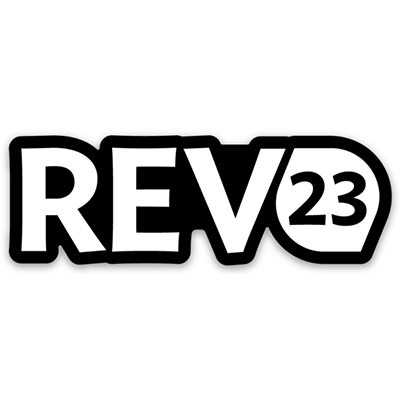 Next, we've listed our awesome die-cut stickers that we occasionally have with us at conventions. I say occasionally because they disappear super-fast! Well, we've kept a secret stash for you that aren't able to come see us. Order some now and receive a pack of four die-cuts, two dark and two light, and slap them on your cash register, toolbox, or wherever! Get some now!
We're happy to start offering some awesome items like this to help spread the word about REV23! We love our passionate users and are excited for you to have a new way to show us some love! What do you want to see next? Let us know in the comments!